UNIVERSITY OF SUNDERLAND
If you're looking to study somewhere that has a diverse mix of city and seaside living which is affordable and welcome, then look no further than Sunderland University.

With everything you need packed closely within walking distance, including shopping centres, parks and beaches, Sunderland is the perfect place for international students.
The uni's central location means that it doesn't take long to become familiar with the city's bustling streets and quirky attractions.

If you choose to study in Sunderland, you will be met with the open arms of some of the UK's most friendly locals – who will instantly make you feel at home.

Alongside its welcoming natives, Sunderland University's halls of residence and student unions have been voted among the top ten in the country – giving you all the home comfort you need.
The city is well known for its strong heritage of engineering and manufacturing, which is reflected by the university's prestigious engineering and technology department. With industry leaders such as Nissan located in the city, this is the perfect place to get hands-on experience in the field.

A large number of courses at the uni offer work placements, meaning that its students are given the right preparation before being thrown into the world of work.


Boasting advanced equipment and facilities such as a 3D cinema, a 24/7 library, award-winning radio stations, state-of-the-art television studios, climbing walls and Olympic-sized swimming pools – the university is proud to offer such hands-on experience to its students.
The city of Sunderland offers something to suit all tastes and budgets – and was recently named the second most affordable city in the UK, according to a 2018 'Graduate salaries in the UK' survey.

Thrill seekers are well catered for as well – Adventure Sunderland is based on the Roker seafront and offers a range of activities from kayaking and canoeing to abseiling and surfing.
Officially named as one of the most affordable cities in the UK, students do not need to break the bank to go on a night out – with £1 drinks on offer in many of the local pubs.
DJ's and bands often frequent the student-friendly bars each weekend, playing everything from nu-jazz and house to funk, soul and indie.

As well as a thriving independent scene, Sunderland has also played host to some of the world's most famous acts such as Beyonce, Foo Fighters and Rihanna.
Experience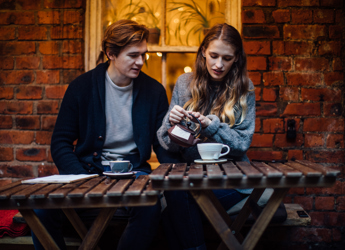 Best Brunch Spots in the North East

19 Jul 2019