Alfresco Summer Nights in the North East of England
As the nights get lighter and the days a little warmer, the call of the beer garden grows! There's nothing better after a busy day than unwinding with friends, whilst enjoying great food and drink in a relaxed, safe and comfortable environment. 
Here in the North East you can dine alfresco at a variety of exciting destinations this summer, thanks to the range of quirky and convenient venues on offer across the region. Sample delicious food with cuisine from all corners of the globe and taste local brewed creations that you won't find anywhere else. Bask in the sun with complete escapism from the hustle and bustle of city life or dance the night away with live music until night fall. Day or night, family time or date night, there is something for everyone with venues providing an exciting mix of hospitality delights all enclosed in one convenient, open air spot. Here's just a few suggestions for a fun filled alfresco experience in the North East, where will you be heading first?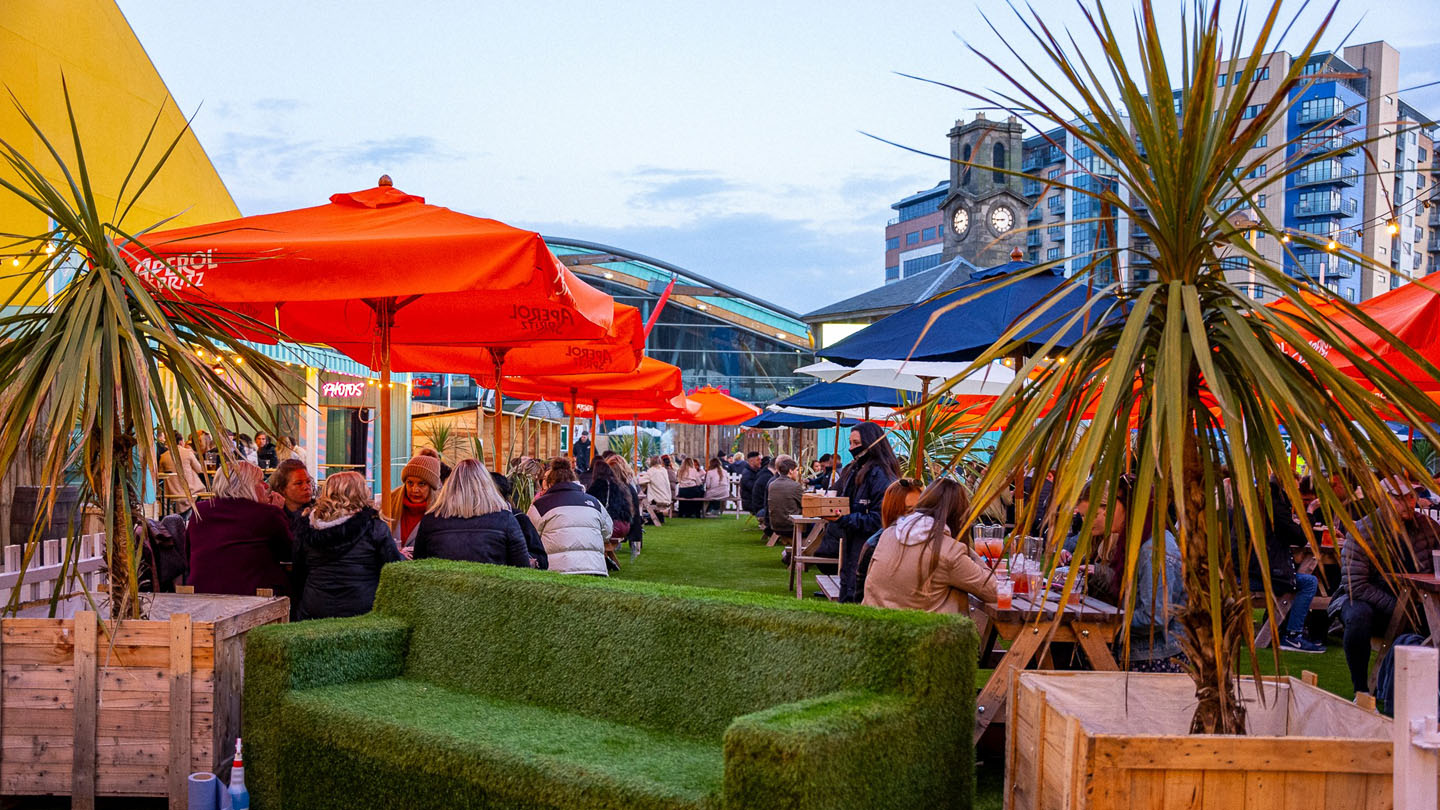 CENTRAL PARK
Where: Times Square, Newcastle, NE1 4EP
When: 29 April - 24 July 2021
Just a two minute walk from Newcastle's Central Station will lead you to the region's biggest ever beer garden, Central Park. Located adjacent to the Centre for Life, the area known as Times Square has been transformed into a lush green Mediterranean garden and social hub. The space is dotted with picnic tables with additional Miami style beach hut seating and tropical plants for a colour pop, bringing an enticing summer vibe to the heart of the city.
Open day and night, a number of events have been lined up to entertain throughout the summer. An enormous 4k LED screen will showcase live sport screenings including Euro 2021, Wimbledon (complete with strawberries and cream) and a special event in honour of Eurovision. Soak up the atmosphere and enjoy a delicious range of local street food delights, craft beers, cocktails or a glass of bubbly, conveniently order via an app and provided by table service. With family sessions lined up and dogs also welcome, everyone is invited for a fun filled day in the park this summer.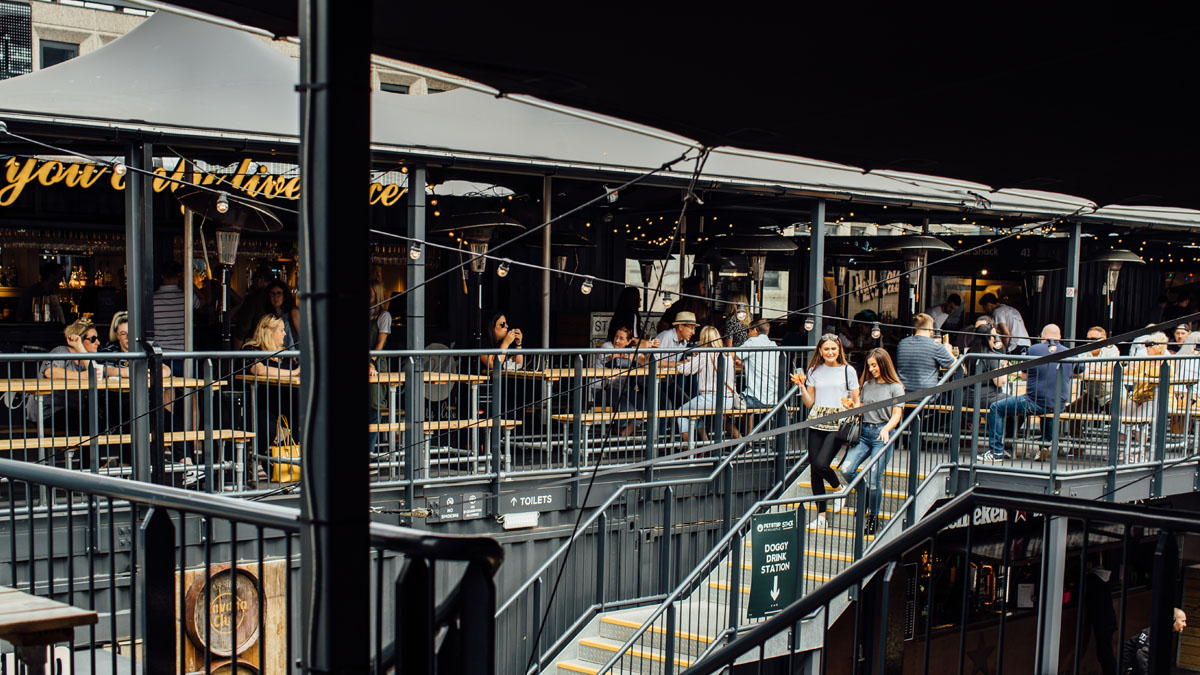 STACK NEWCASTLE
Where: Pilgrim Street, Newcastle, NE1 6QG
When: Monday – Sunday, 10am – 12 midnight
Stack Newcastle is a popular venue in the region, located in the heart of the bustling city centre. Described as a creative social hub for entertainment, culture work and play, it's the perfect haven to escape the pace of everyday life, to relax, refuel and to party.
Serving as a platform for small and new businesses, you will discover unique, independent retailers offering jewellery, footwear, perfume and more. You will even find a traditional barbers on site. The street food variety is a foodies dream; from sweet to savoury, you will find a plethora of delights to sample with flavours from all over the world including Greek, Asian, Italian, American as well as some regional classics, such as Middlesbrough's favourite, the Parmo.
As evening falls you can dance the night away with regular live music and entertainment, or sit back and soak up the atmosphere in the glow of the outdoor heaters, keeping the late evening chill at bay. A wide choice of drinks caters to all with an assortment of bars at your fingertips including a rum bar, cocktail bar and a range of beer, larger and stout from all over the world.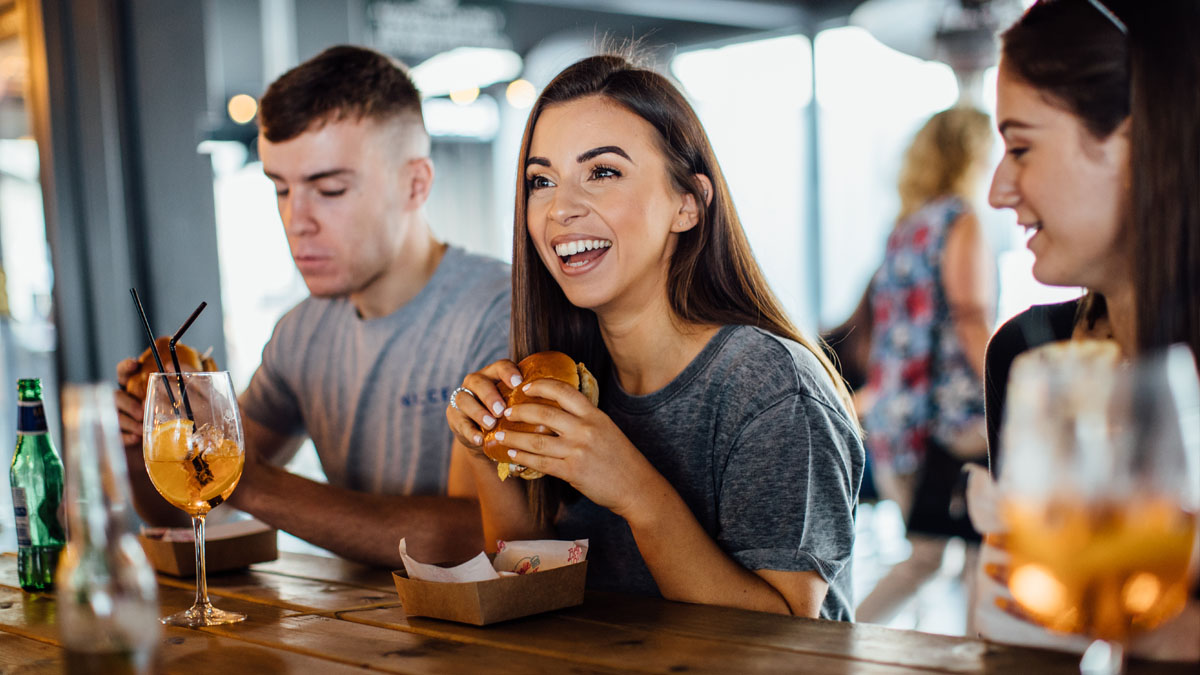 STACK SEABURN
Where: Whitburn Road-Morrisons, Sunderland, SR6 8AA
When: Sunday – Thursday 10am – 12 midnight, Friday – Saturday 10am – 1 a
Due to popularity, the Stack phenomenon continues to expand throughout the North East with another venue popping up in the picturesque seaside town of Seaburn. Built from 70 shipping containers, this social hub is conveniently situated less than 3 miles outside of Sunderland City Centre, and is one of many exciting plans for regeneration along Sunderland's seafront.
A destination for unforgettable experiences, you can expect multiple bars, a stage for live performances and various eateries featuring delicious dishes from all around the world. If you are feeling competitive, the games area will guarantee hours of fun, with interactive games such as darts, mini golf, shuffle board and karaoke. With a relaxed, laid back atmosphere and the convenience of everything in one place, it's easy to see why the Stack experience is such a hit in the region.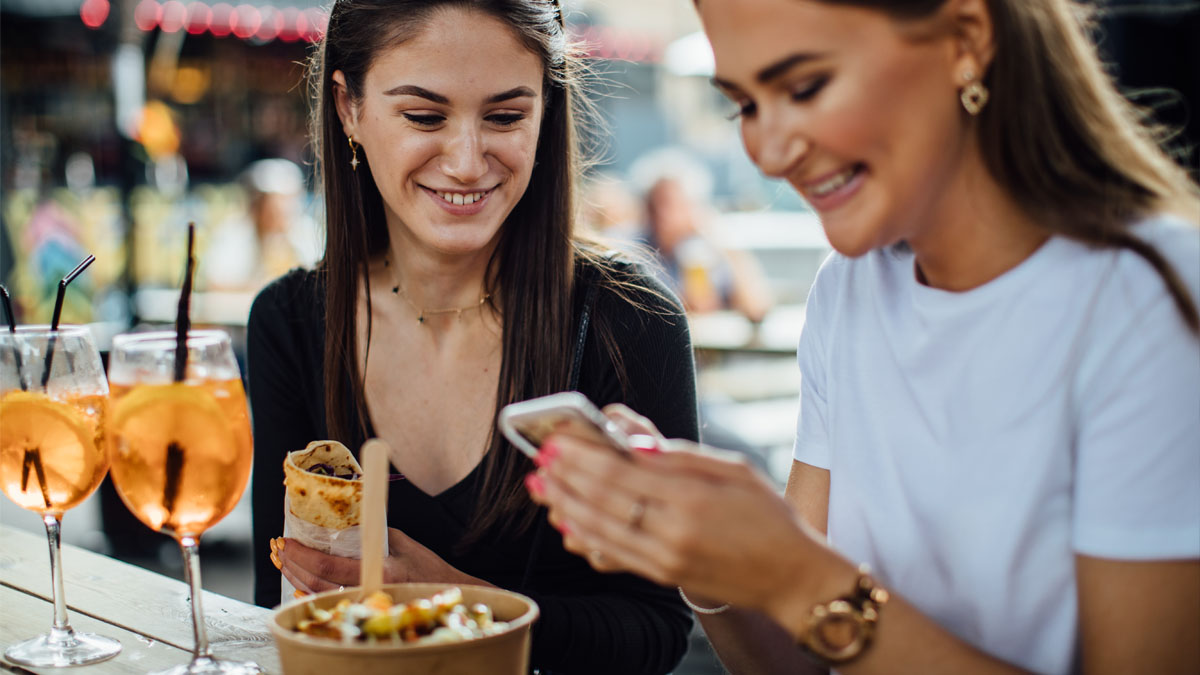 BEACH BOX AT THE PALM
Where: Timber Beach Road, Sunderland, SR5 3XG
When: Daily 11am – 11pm
Just outside Sunderland's city centre, you will find one of the region's biggest beer gardens. Open daily from 11am to 11pm, this beach themed pop up offers maximum seaside vibes with sand, deck chairs, beach huts as well as buckets and spades.
There really is something for all the family in this quirky, fun destination. Little ones can get in on the action with a packed calendar of events including stage shows, sing-a-longs and meet and greets with all their favourite characters. There is also a kids play area and of course buckets and spades for hours of fun in the sand.
As well as the surrounding restaurants you can sample delights from 11 street food traders offering a tempting range of delicious dishes including everything from seafood to burgers and pizzas and featuring local favourites such as Hatch 76 and Azzurri Pizza. A choice of 7 bars will quench your thirst, whilst live music, bingo, karaoke and superstar DJ's will entertain you late into the evening for a night out like no other.  
(You will also find a pop up Beach Box venue at The Holy Hobo in Jesmond, NE2 1DB)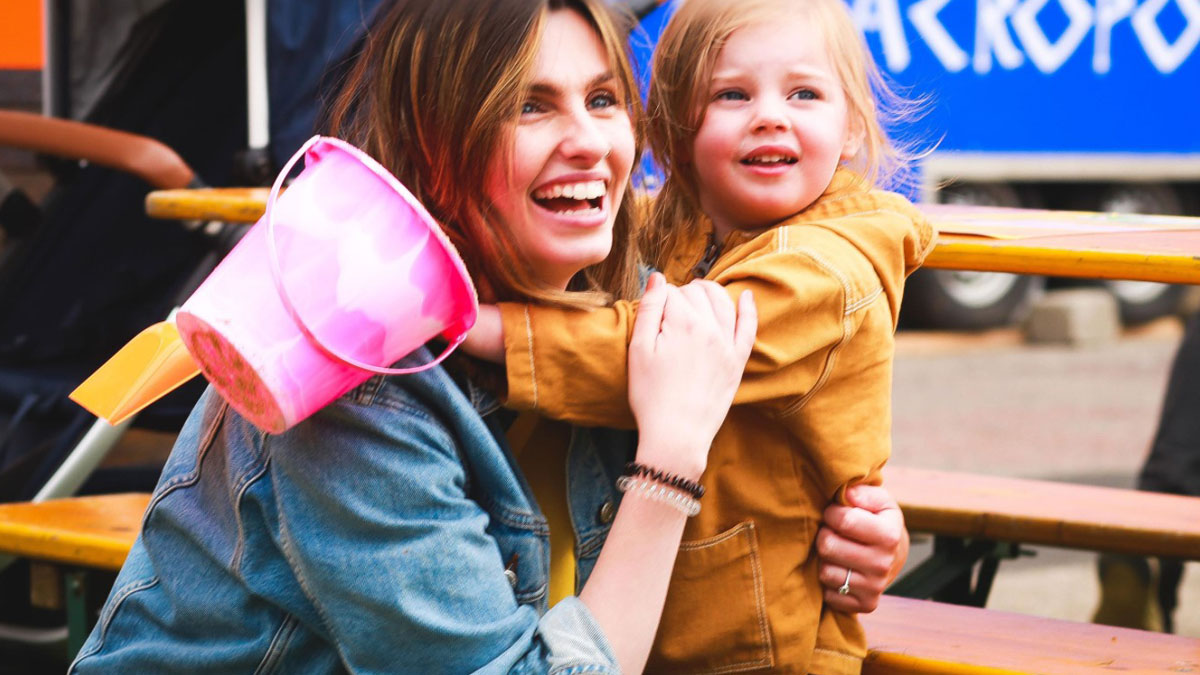 BY THE RIVER BREW Co.
Where: Hillgate Quays, Gateshead, NE8 2FD
When: Daily 10am – 4pm
Boasting a street food market and a microbrewery, By The River Brew Co. is one of the city centres most popular hangouts. Housed within a collection of shipping containers, this unique outdoor venue is located on the banks of the river, nestled beneath the iconic Tyne Bridge. 
The site features a Brewery & Tap Room serving up unique creations, the latest releases from the UK Craft Beer Community as well as showcasing leading independent breweries from around the globe. Award winning restaurant Träkol is also found within the container village. With a focus on open fire cooking techniques, whilst incorporating the best local and seasonal produce, you can expect dishes which reflect the restaurants high reputation for quality.
During the weekend Hawkers Street Food Market comes alive with a host of delightful eateries offering tempting dishes and treats throughout the day and into the evening. Complete with the stunning views of the River Tyne and the Quayside, By the River Brew is definitely worth a visit day or night, for the most memorable al fresco experience.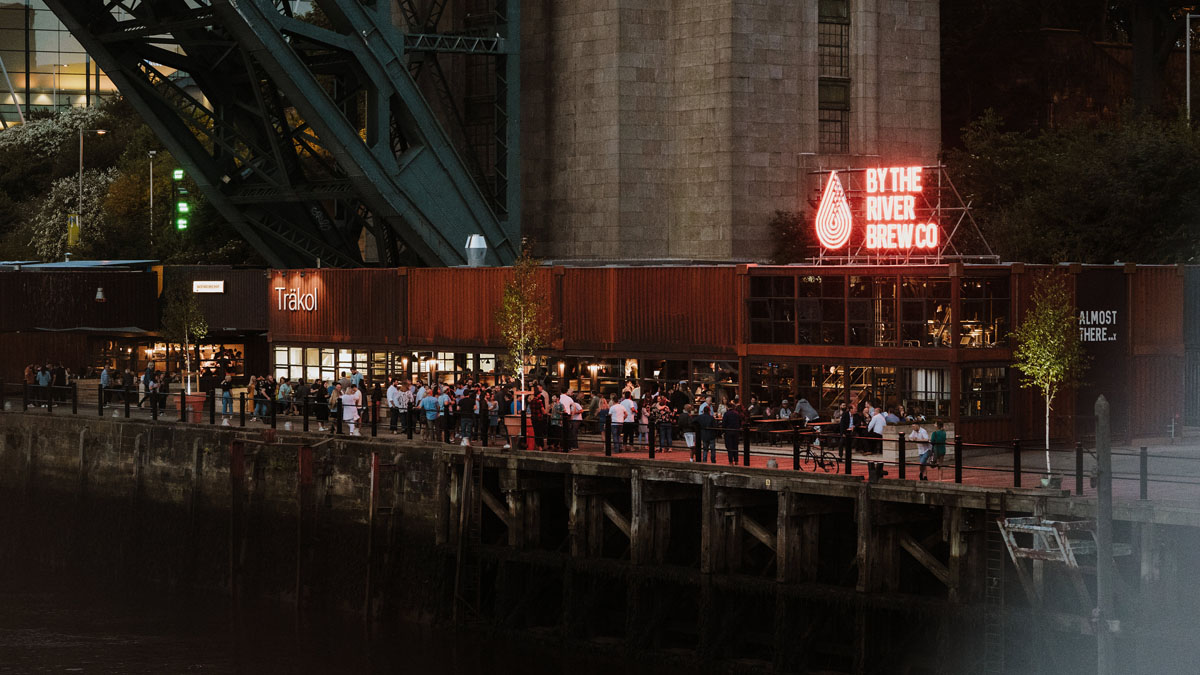 HARDWICK HALL BEER GARDEN
Where: Hardwick Hall Hotel, Durham, TS21 2EH
When: Daily, 10am – late
Due to popular demand, Durham's largest beer garden returns for summer 2021. One of the region's most beautiful country hotels Hardwick Hall has opened their grounds to host the event upon 120 acres of beautiful surrounding English parkland.   
The lush green grounds are dressed with picnic tables complete with umbrellas, and there's also a new patio area with outdoor heaters for cooler days. Relax and enjoy a range of delicious street food as well as a refreshing drink from the container bar which opens at 11am. Make sure that you take the time to sit back, unwind and take in the glorious views across Hardwick Park at this picture perfect venue. Everyone is invited with fun rides and activities which will keep the kids entertained for hours, and dogs are welcome too. Open daily, it's a great option for a fun filled day with the whole family. With an action packed line up of exciting entertainment and events throughout the summer, make sure you don't miss out on all the fun.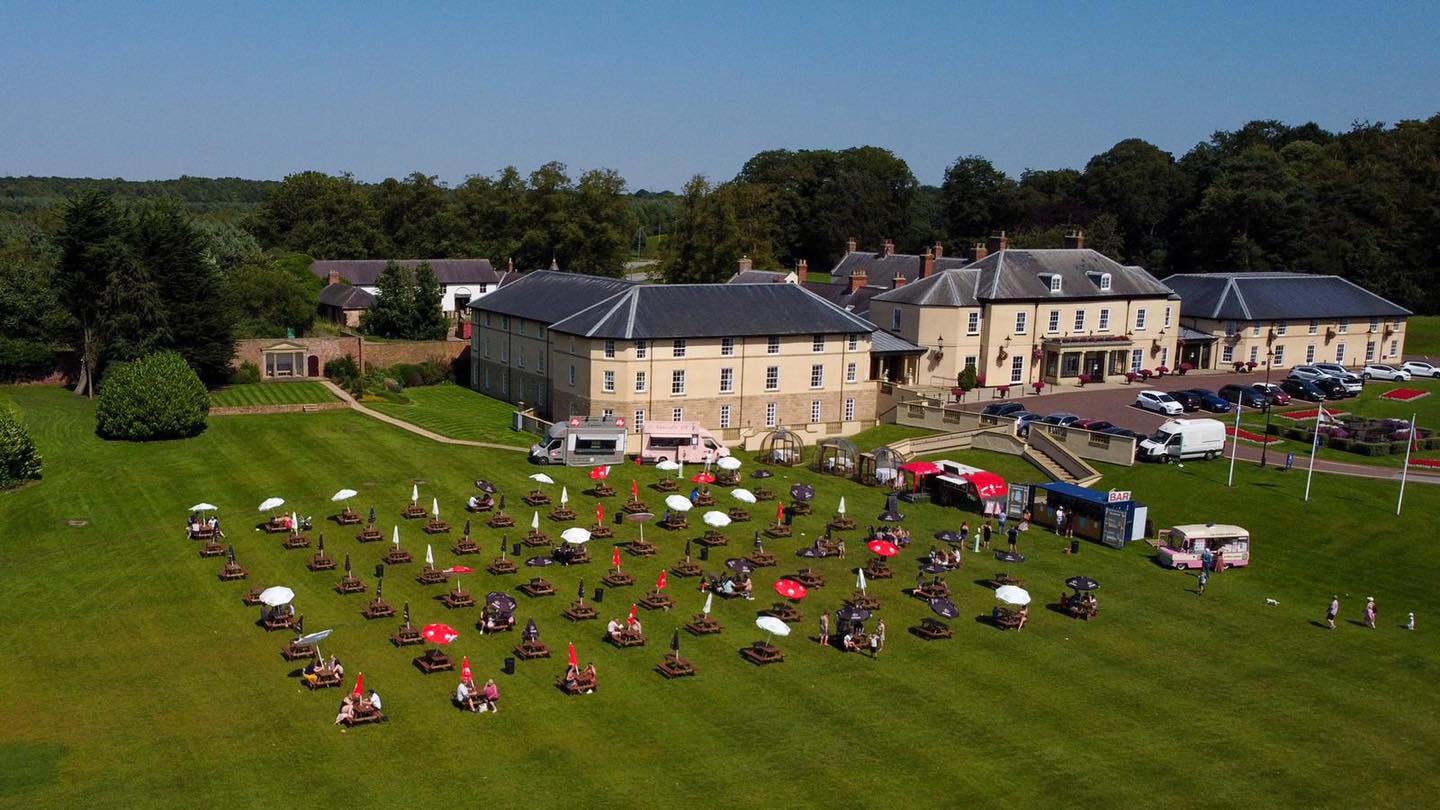 THE DOCKYARD
Where: Sea Road, South Shields, NE33 2LD
When: Daily, 11.30am – 11pm
Just a short distance from the sea front, in the coastal town of South Shields, you will find The Dockyard. South Tyneside's newest outdoor venue is proving to be a popular hot spot, by offering a delicious range of food, drink and entertainment in one convenient, open air space, throughout the summer.
A variety of street food dishes offer flavours from around the globe, with vendors such as El Coddo, Chapos Tacos, Twisted Chicks, Los Churro & Waffle, Acropolis and Wood Fired Pizza ready to take your order. You can also sample dishes from the neighbouring Buddha Lounge for a mouth-watering taste of Asian cuisine.  
As well as great food and drink, the venue provides a festival vibe with a confirmed list of live acts taking centre stage to keep you entertained all through the summer nights. You will find DJ's on-site every Friday night as well as a huge LED screen to showcase the season's hottest sporting events. With all of the above in one vibrant venue, what more could you need for a great night out.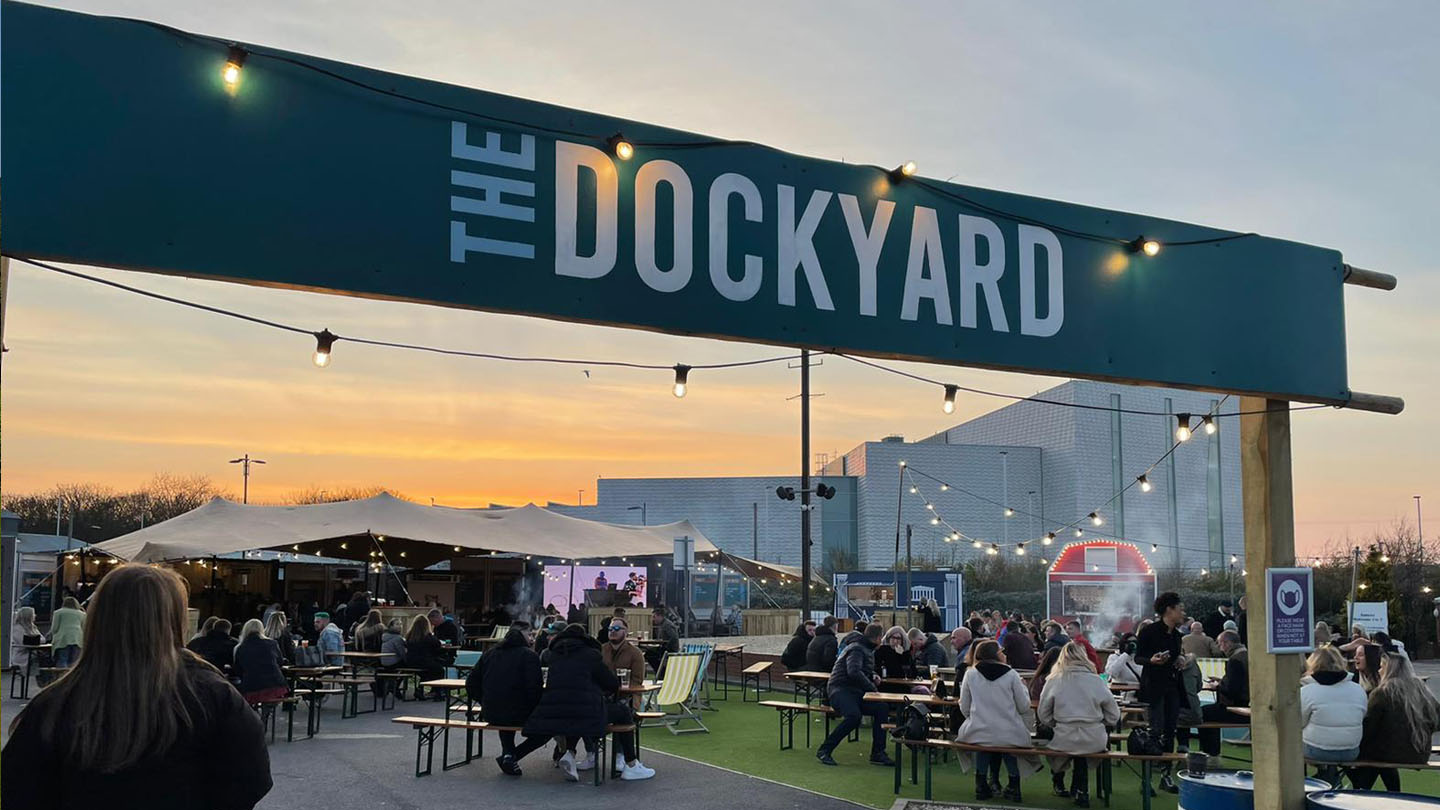 RILEY'S FISH SHACK
Where: King Edwards Bay, Tynemouth, NE30 4BY
When: 11.30am – 10pm (Closed Tuesday – Wednesday)
Who knew that two converted shipping container could deliver such joy! Located within the picturesque King Edwards Bay you will find the award winning Riley's Fish Shack, serving up some of the finest fish dishes in the region. Upon the curve of the shore you will find deckchairs nestled into the sand allowing you to sit back and fully appreciate the natural beauty of Tynemouth's coastline whilst you dine.
Fresh fish is sourced from local day boats, to deliver a varied, seasonal and where possible sustainable menu. As the sun fades and night begins to fall, individual fire pits are ignited to keep away the evening chill whilst fairy lights twinkle and outline the silhouette of the shack. The combination of mouth-watering delicious seafood food, the superb setting and the rhythmic sound of waves on the shore, add up to the most magical outdoor dining experience. Don't miss out and get your deck chair booked today!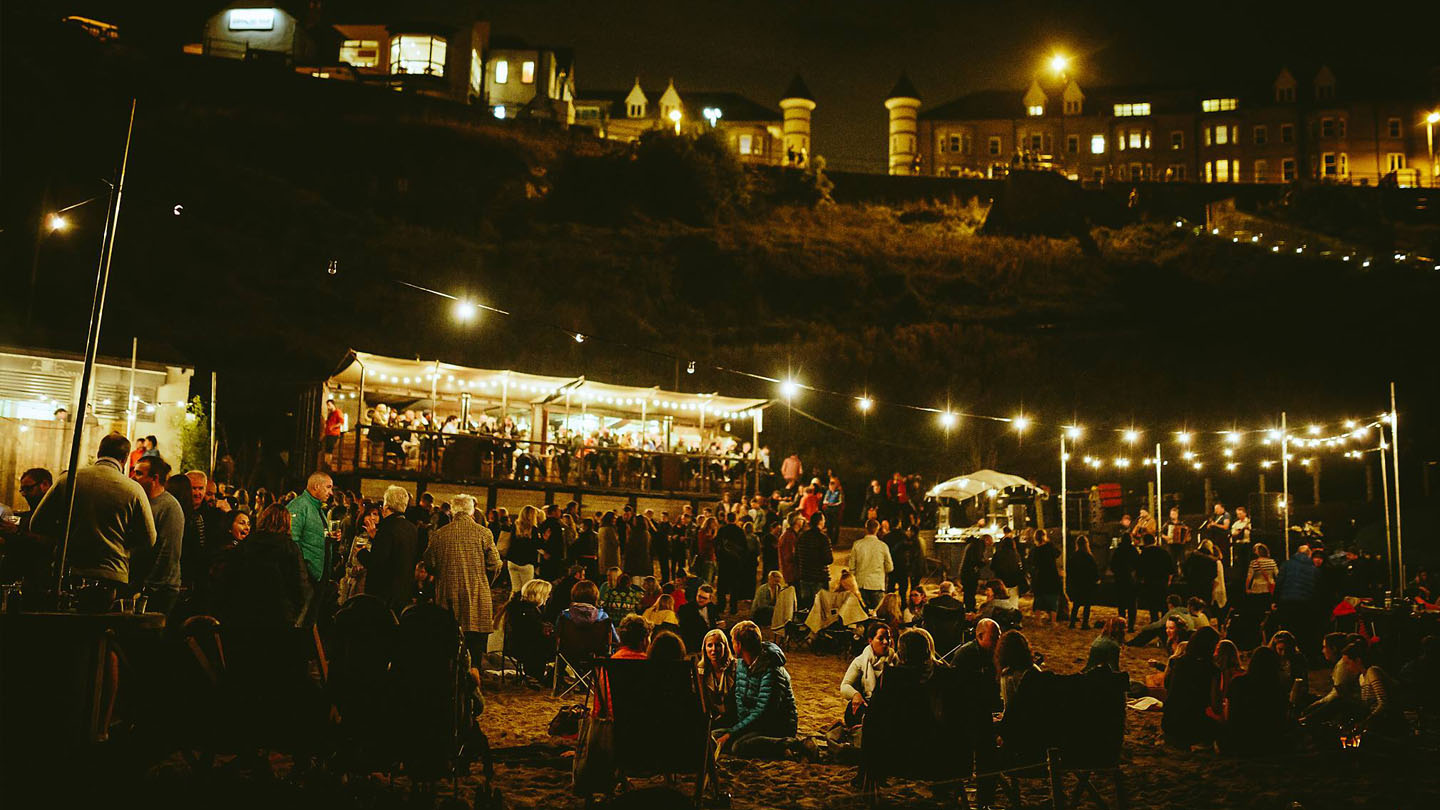 THE JOLLY FISHERMAN
Where: Haven Hill, Craster, NE66 3TR
When: Monday – Saturday 11am – 7pm, Sunday 12 – 7pm
Named as having one of the best beer gardens in the UK, The Jolly Fisherman is definitely worth a visit. Nestled in the picturesque Northumberland fishing harbour of Craster, a mile and a half from Dunstanburgh Castle, it's easy to see why this coastal gem is a popular choice amongst locals, walkers and visitors.
Established by Charles Archbold in 1847, the pub has a rich history and through careful restoration still retains the charm of its past. However, it's the delicious home cooked, fresh seafood dishes, along with the most stunning coastline views from the beer garden which takes this venue to another level. What better way to unwind and escape the hectic pace of life with a relaxed day on the Northumbrian coast, within the friendly and welcoming environment of The Jolly Fisherman. We can guarantee you'll be hooked.