DURHAM, MAKE YOUR OWN HISTORY
Immerse yourself in history as you discover Durham - a magnificent medieval city and landscape dotted with castles, museums and spectacular natural landmarks.
You get a sense of its historical importance as soon as you arrive in the city centre, where the majestic Durham Cathedral has dominated the skyline for the past 900 years.
With its UNESCO World Heritage Site inscribed castle and cathedral sitting atop a dramatic outcrop overlooking the still waters of the meandering River Wear below, climb the Cathedral Tower's 325 steps for spectacular views of the city and countryside. Or if you're a fan of Harry Potter visit the Chapter House and Cathedral Cloisters for a Hogwarts experience. Take a student-led tour of Durham Castle: now a Durham University building, the Castle was commissioned by William the Conqueror in 1072 to defend the peninsula.
Meander down cobbled streets into town and grab a picnic to enjoy on the riverbanks while watching boats glide past or choose to view the city - one of the 'prettiest and most perfect little cities in one of the friendliest corners of the planet' according to acclaimed bestselling author, Bill Bryson – from a different angle and hire a traditional rowing boat for a leisurely and relaxing trip along the river.
Away from the city, Durham's dales, vale and coast provide the perfect backdrop for exploring the great outdoors and discovering the region's cultural heritage. And none more spectacular than the vast expanse of the North Pennines Area of Outstanding Natural Beauty and UNESCO Global Geopark, home to dramatic dales landscapes and source of two of the region's other mighty rivers, the Tees and Wear.
Visit one of the many museums and castles that dot the county, packed with relics and antiquities from times gone by or explore the peaceful and tranquil landscape of moors and hills, valleys and meandering rivers, dotted with picturesque villages and market towns.
Make your own history – visit Durham
Experience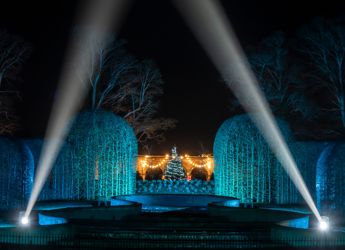 Magical Light Trails in North East England 

08 Nov 2023
Alfresco Summer Nights in the North East

28 Apr 2021
Newsletter
Simply enter your email in the box below to sign up to the Visit North East England newsletter for the latest destination information, special offers and news from North East England.