DURHAM UNIVERSITY
Inherent with strong tradition and situated in the middle of a UNESCO World Heritage site, Durham University makes the most enchanting setting to fall in love with student life.
Spreading itself across the centre of Durham City, this bourgeois university has a number of colleges spaced between quirky bars, quaint teashops and historical landmarks.
Founded in 1832, Durham University is it the third oldest higher-education institute in Britain, boasting a huge sense of historical importance and significance.Currently holding 16 classical colleges within the university, a brand-new 17th college is under construction to offer further opportunities to local and international students for the beginning of term in 2020.

This award-winning university has a high entry standard - therefore is one of the most prestigious learning establishments in the country.
With some of the finest student accommodation that England has to offer, a lucky selection of the 17,500 students get to live inside the sprawling Durham Castle during their freshers year.
Resembling a scene from a Harry Potter film, meals are also served to a number of first year students in the Great Hall three times a day.
Aside from its high standard of academia and its breath-taking backdrop, the university is also well known for its softer side – offering strong pastoral care and emotional support to students who need it.

Although the city centre is smaller than its neighbouring Newcastle and Sunderland, Durham has a surprising number of night clubs – as well as a long list of pubs, inns and bars waiting to be discovered.

From the chic and popular surroundings of Loveshack, to the cheese-packed night out at Klute, there is certainly something for everyone throughout the nightclubs of Durham.
Fans of trendy drinking establishments will love the Tin of Sardines, tucked in the corner of the iconic Elvet Bridge. With over 300 different spirits on offer, and a cosy environment, this bar is renowned as being 'probably' the smallest gin bar in the world.

For a night out with a difference, you can go on an eerie pub crawl and visit popular haunts such as the Dun Cow and the Shakespeare – where ghosts of old are said to patrol the beer cellars.
Experience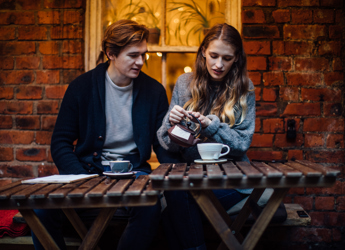 Best Brunch Spots in the North East

19 Jul 2019
Newsletter
Simply enter your email in the box below to sign up to the Visit North East England newsletter for the latest destination information, special offers and news from North East England.