Northumberland National Park Rangers share their Top 5 places to explore this summer
Known in the past as Britain's best kept secret, the county of Northumberland and its National Park are officially the best places to visit in the UK!
Last year, Northumberland was voted the 'Best UK Holiday County Destination' in the British Travel Awards 2018 and Northumberland National Park won a public vote to be crowned National Park of The Year in the BBC Countryfile Magazine Awards, for the second time.
Although Northumbrian natives and returning visitors know all about the special qualities of this vibrant and welcoming northern county, it's the Northumberland National Park Ranger team, which look after the Park's unique, historic landscape and rare wild habitats, who are perfectly placed to recommend seasonal must-see gems to experience and explore.
Keep reading to discover their 'Top 5' favourite places in Northumberland National Park this summer which will help you to plan one of the best days out you'll ever take this year!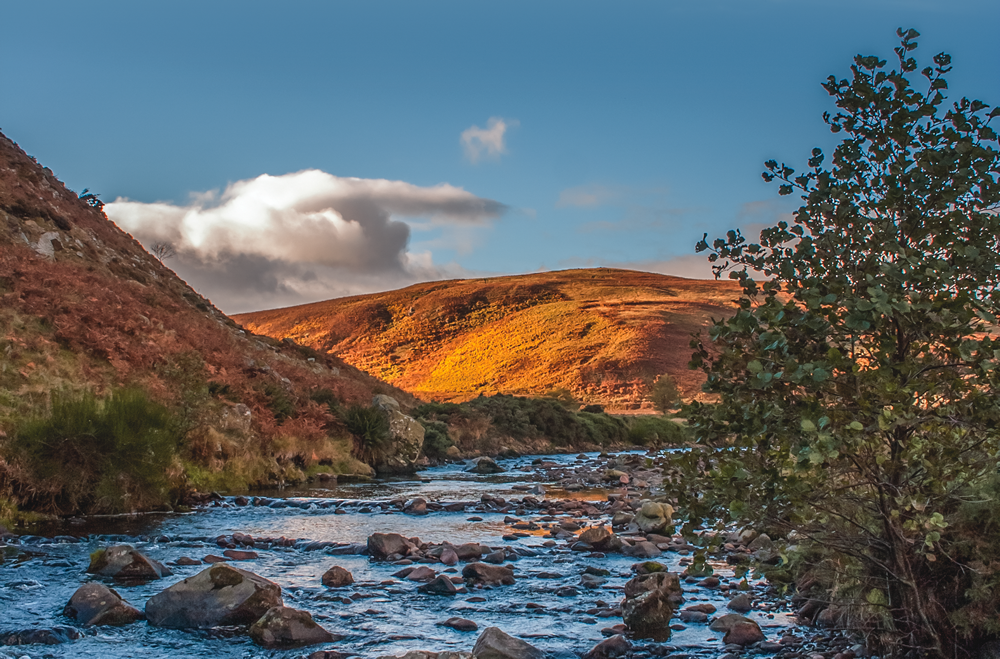 Family picnic in the beautiful and wildly remote Breamish Valley
This is a stunning location for a peaceful riverside picnic. You can enjoy a breathtaking walk up to Brough Law hillfort from Bulby's Wood (car park and toilets available) and the welcoming Valley Cottage Café is nearby in Ingram.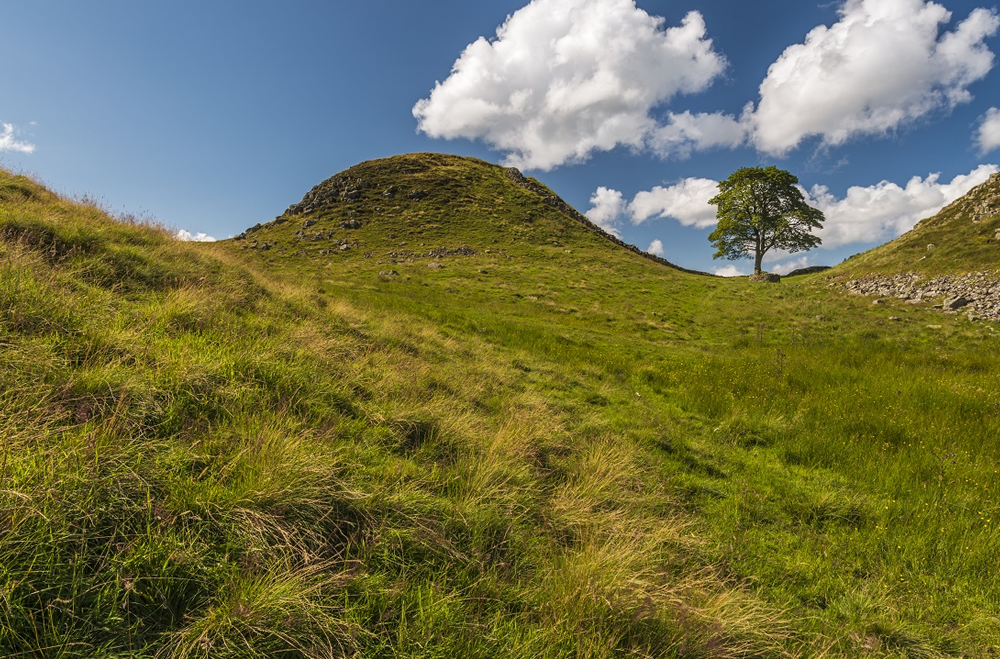 Hadrian's Wall – UNESCO World Heritage Site
Visit the world famous northern frontier of the Roman Empire. Take in 17 miles of stunning landscape, with the Wall, its forts, milecastles, temples and turrets.
Join the Wall near Haltwhistle at Walltown where you can see how Hadrian's Wall was built on the sheer north-facing edge of a great wave of volcanic rock. Walltown features woodland, meadows, wildlife and firm, accessible paths.
Six miles East of Walltown, you'll find The Sill: National Landscape Discovery Centre, Northumberland National Park's multi-award winning visitor centre. Situated a short walk from Steel Rigg, one of the most photographed views of Hadrian's Wall, The Sill features exhibitions inspired by landscape, a café with local produce on the menu, an extensive activities and events programme and a wonderful gift shop showcasing the talent and creativity of local producers from across the region – perfect for a gift to take home!
Hay Meadows
Northumberland National Park has some spectacular traditional hay meadows. During July and August in the North Tyne at Greenhaugh and Upper Coquetdale at Barrowburn, you can see acres of wild flowers bloom in all their natural splendour before they set to seed, when the farmers harvest the meadow grass and turn it until it dries which enables the seeds to be distributed ready for the next year.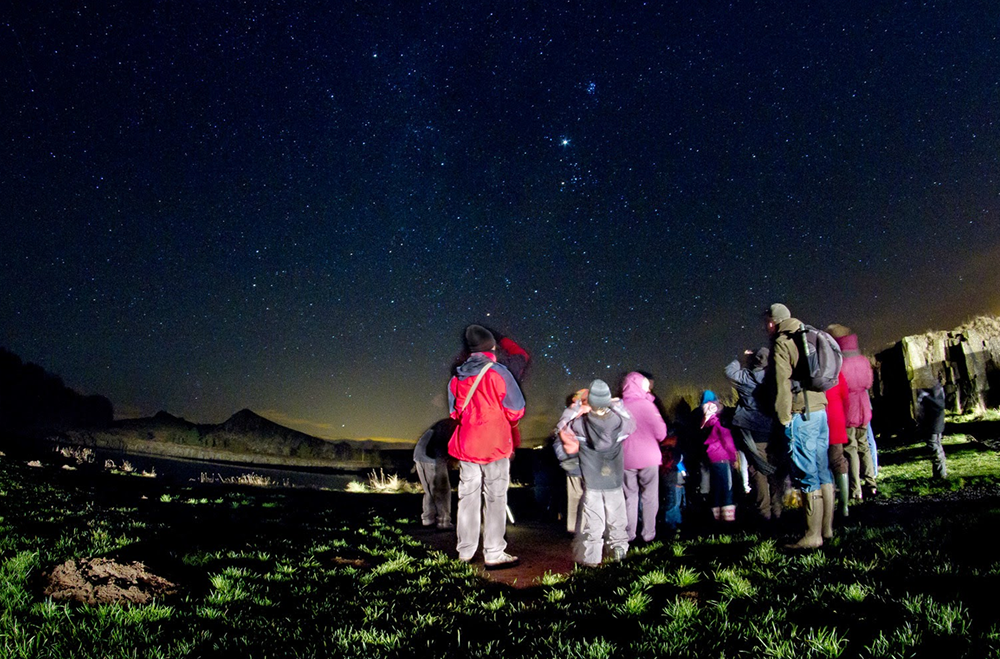 Discover our Dark Skies
Northumberland National Park lies within Northumberland International Dark Sky Park – England's first and Europe's largest International Dark Sky Park. The National Park is the perfect place to stargaze with a number of 'Dark Sky Discovery Sites' which offer good public access, including firm ground for wheelchairs. The sky you see from each place is the same, but each site is different. The sites are easy to find and some have star maps in place to help you to find key stars and constellations. A number offer 24-hour toilet facilities and there are places to eat and stay close by.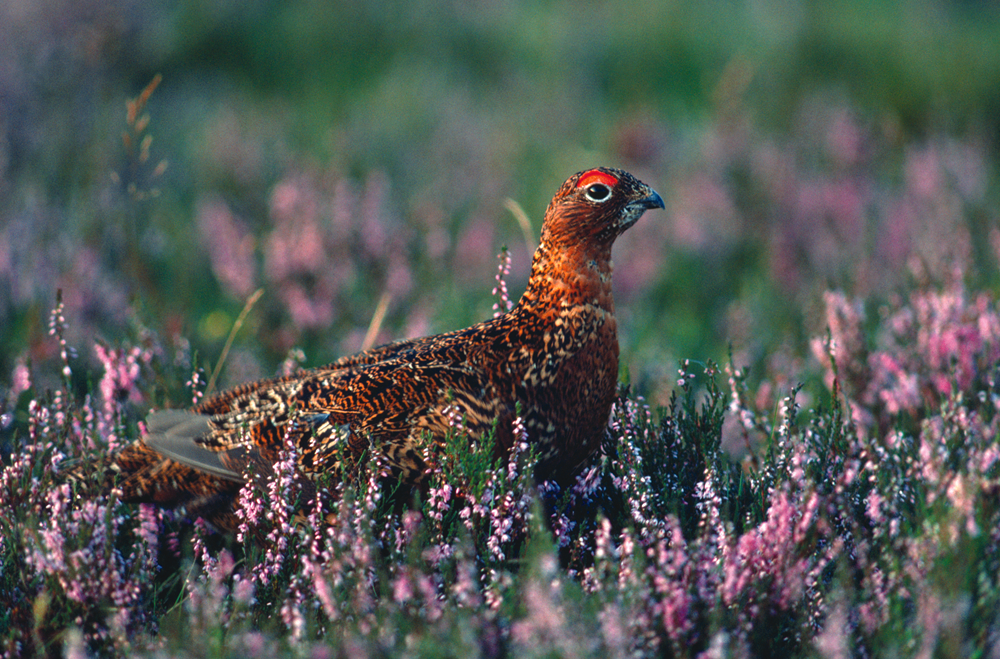 Blooming heather and the call of the Red Grouse
During August the wild heather is in full bloom transforming the moors into a vibrant, stunning shade of purple. To see swathes of moorland heather in all its glory, head to the Simonside Hills near Rothbury and the Cheviots in the north of the National Park. Here, you can also listen out for the call of the Red Grouse, a rare species, which is only found in Britain. They make their home on moors and you can often hear their distinctive 'go-back, go-back' call.
You can plan your visit and find out lots more about events and things to see and do in Northumberland National Park on our website at www.northumberlandnationalpark.org.uk or visit The Sill: National Landscape Discovery Centre at Once Brewed which provides a gateway to help you explore the landscape, history, culture and heritage of Northumberland.
This summer, The Sill features a new interactive exhibition, curated by Northumberland National Park to celebrate the 70th Anniversary of the National Park movement in the UK. Yours Since 1949 tells the story of the iconic Mass Trespass, the first national parks and the history that surrounds our own, special designated landscape.