The Best Beaches to visit in the North East
The North East boasts some of the most beautiful coast lines in the country. Whether you choose a brisk walk in the crisp winter air, or prefer a warm summer evening stroll, you are guaranteed to take in stunning scenery and outstanding views. Renowned as a seaside destination, the region offers a vast choice of beautiful beaches, so here's some of our favourite must see coastal spots for you to admire at any time of the year;
Northumberland Coast
With picturesque views that will take your breath away, you won't find more visual appealing beaches than the Northumberland coast. With 30 miles of stunning sand and sea, you can't help to fall in love with these stunning surroundings.  
Many of the regions castles are located along the Northumberland coastline offering a touch of heritage and history to your visit. Discover the romantic beauty of castle ruins or fully restored castles, such as Bamburgh. You will understand why this destination is popular with artists and photographers, as you take in the striking contrast of the castle's angular architecture against the softness of the sand dunes and sea. A definite Instagram must.
If you are looking for more action, you can't get more of an adrenaline rush than to experience water sports along the Northumberland coast. Canoeing, Kayaking and Surfing are just some of the activities which take place along this stunning coastal spot.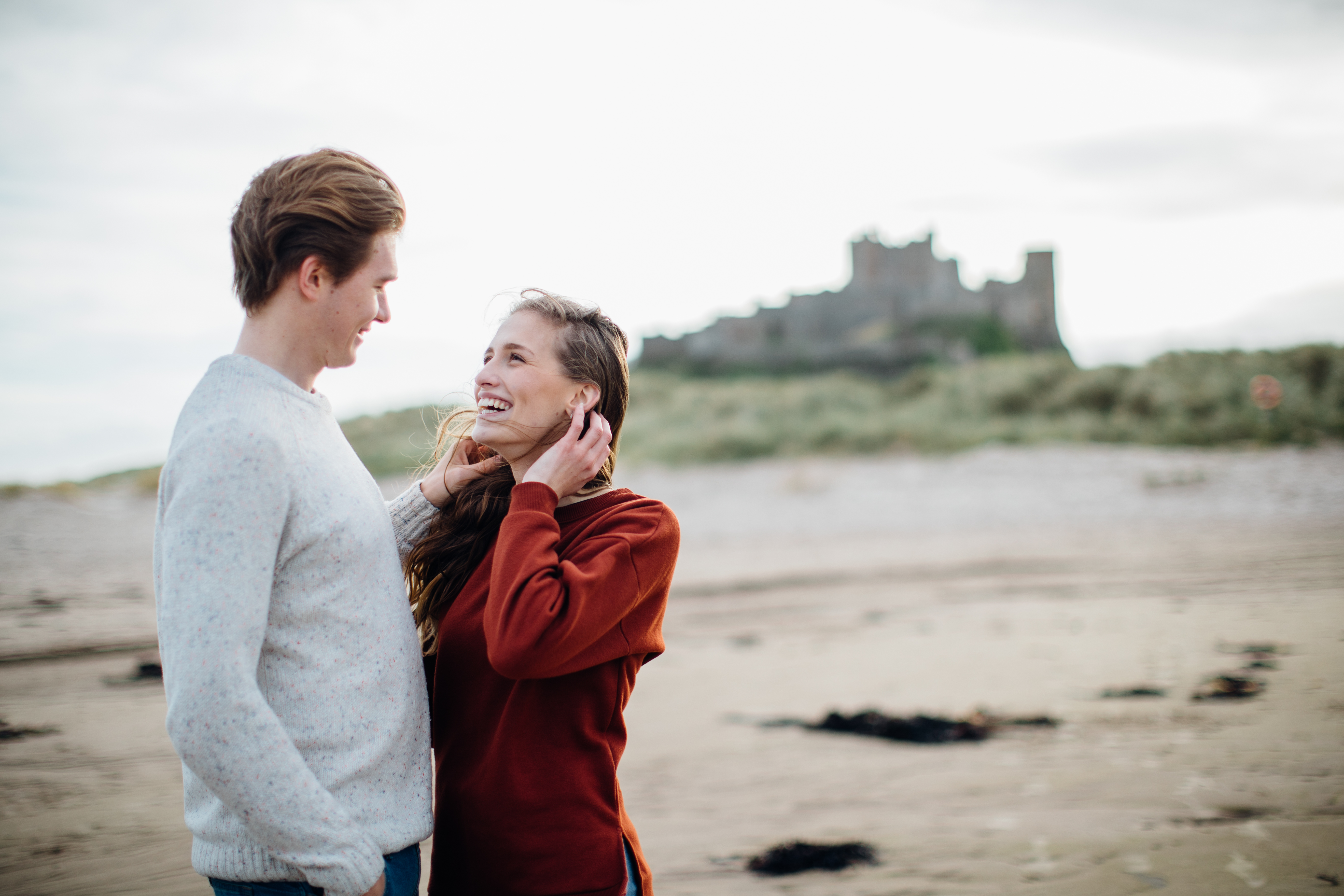 Durham Coastline
In contrast to its industrial past, Durham's coastline is now a haven for wildlife, rare butterflies and wild flowers. The full colour impact of these flowers can be fully appreciated during the summer months. However, Seaham beach offers dramatic views all year round, thanks to the breath taking cliff tops, and the vast expanse of sand dotted with areas of rock. You can amble along the promenade that lines the bay, to soak up this incredible coast line.
With a plentiful supply of sea glass, Seaham beach sees many glass collectors. Polished to perfection by nature, every tide washes up a collection of small glass pieces, glistening like little jewels on the shore. As Seaham once boasted the largest glass bottle works in Britain, some of these gorgeous glass pebbles are more than 100 years old. A wonderful keepsake from a beautiful beach.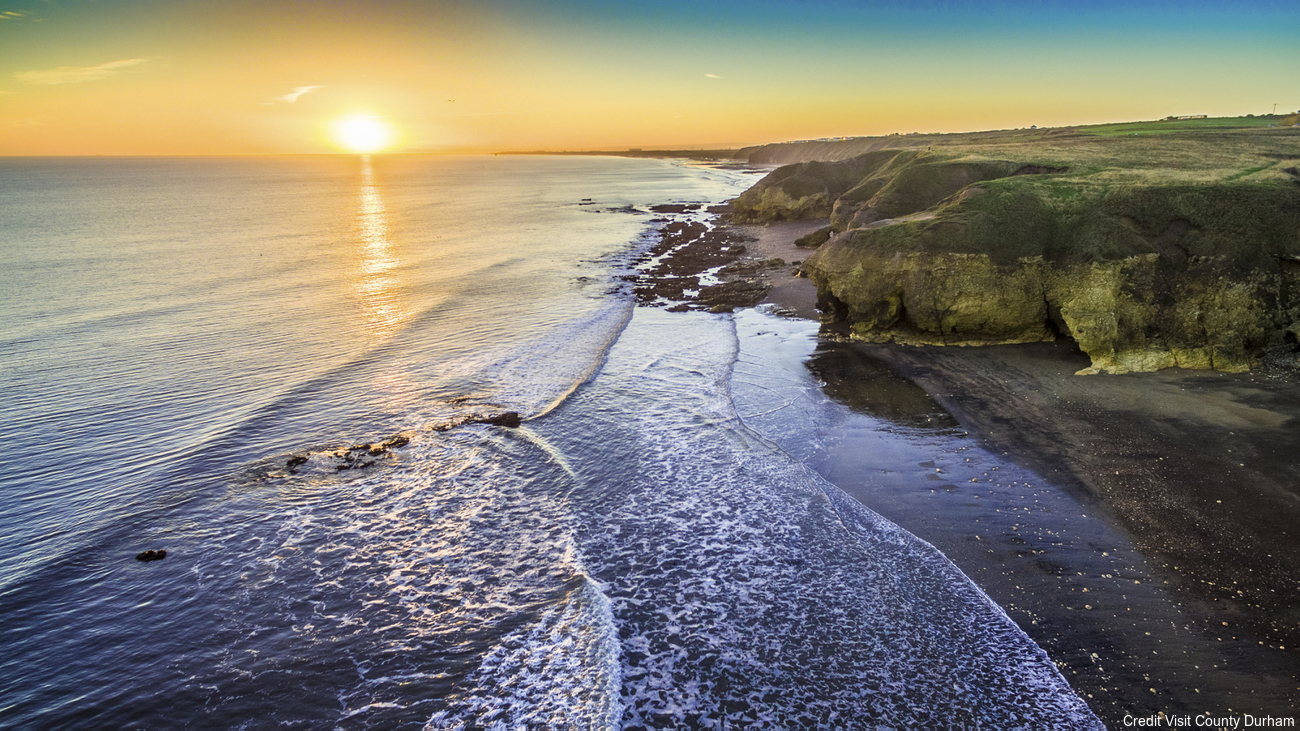 South Tyneside Beaches
Famous for its impressive, clean, golden, sandy beaches, South Shields offers the ultimate family seaside experience. With all of the traditional seaside fun, you can also enjoy outstanding open-air music festivals and concerts featuring talented local bands and musicians.
Why not take in the scenery with a relaxing walk along the promenade, where you will discover local art along the way. For the complete seaside experience, take the chance to devour mouth-watering fish and chips, or an ice cream on route.
As if that wasn't enough, the nearby Ocean Beach Pleasure Park will keep everyone entertained with exhilarating rides and attractions, creating family memories to treasure. With an action packed events programme all year round, South Shields will become a family favourite to return to year after year.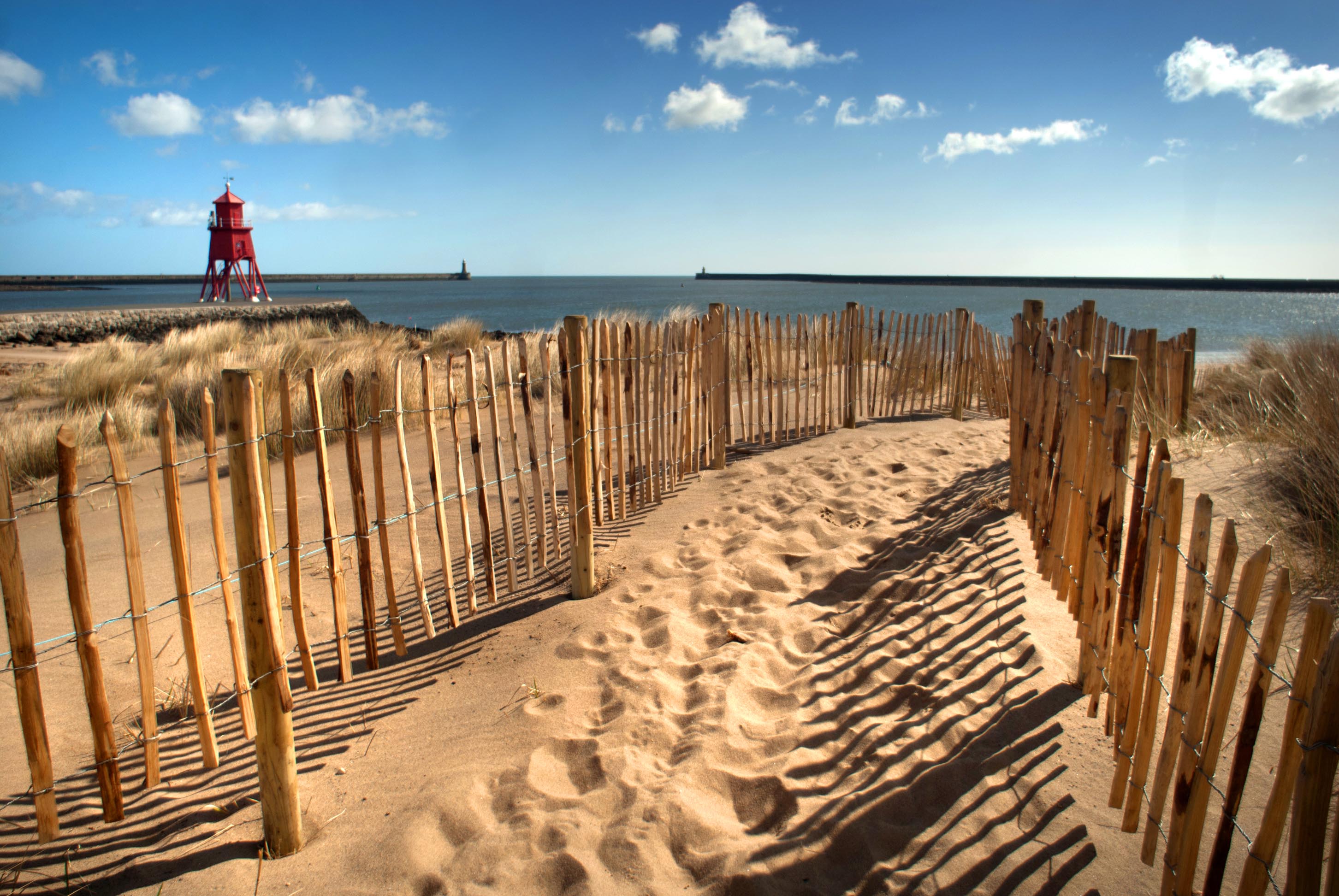 Newcastle's Alternative Beach
Bringing the convenience of the city to your beach experience, the Quayside Seaside delivers something a little different. Located along the outskirts of the city centre, near the millennium bridge, this temporary and artificial beach, created by the NE1 team, offers a perfect haven amongst the hustle and bustle of city life.
With oversized deck chairs, colourful beach huts and beach volley ball, you know that summer has arrived when this pop up beach appears. Why not enjoy a spot of lunch provided by the surrounding street food venders or simply sit back and watch the world go by, whilst taking in the surrounding iconic buildings and bridges which are so synonymous with the region.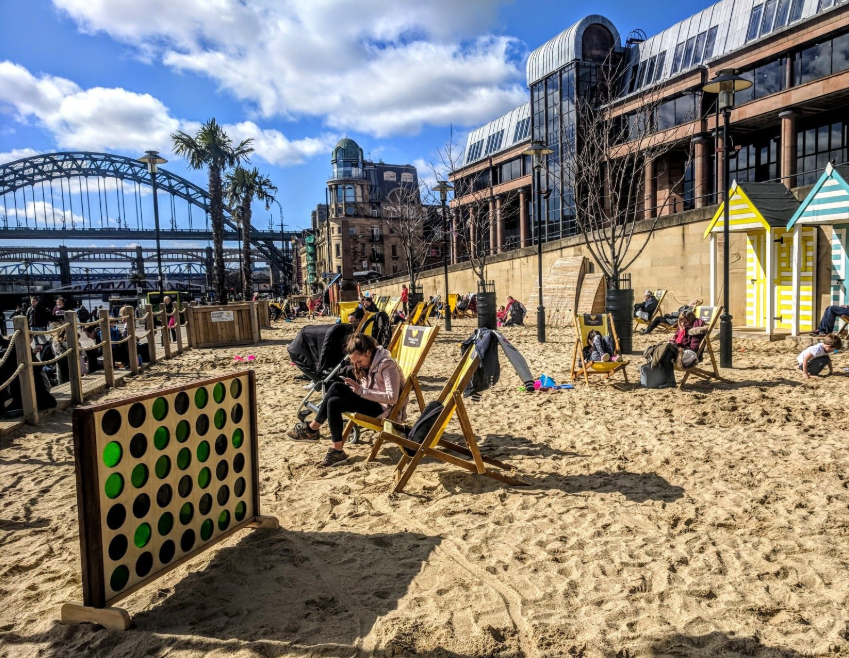 Sunderland's Seaside 
Boasting sister beaches, Roker and Seaburn, Sunderland offers the perfect traditional family seaside experience. With miles of beautiful sand, it's the perfect place to allow the kids to burn off excess energy, for a family picnic or a long, relaxing walk.
Roker Park, located nearby, offers more family fun with a children's play area, a boating lake, a miniature railway as well as floral displays. The fun continues into the winter months as Sunderland Illuminations brings a dazzling annual light display to the seafront, between the months of September and November.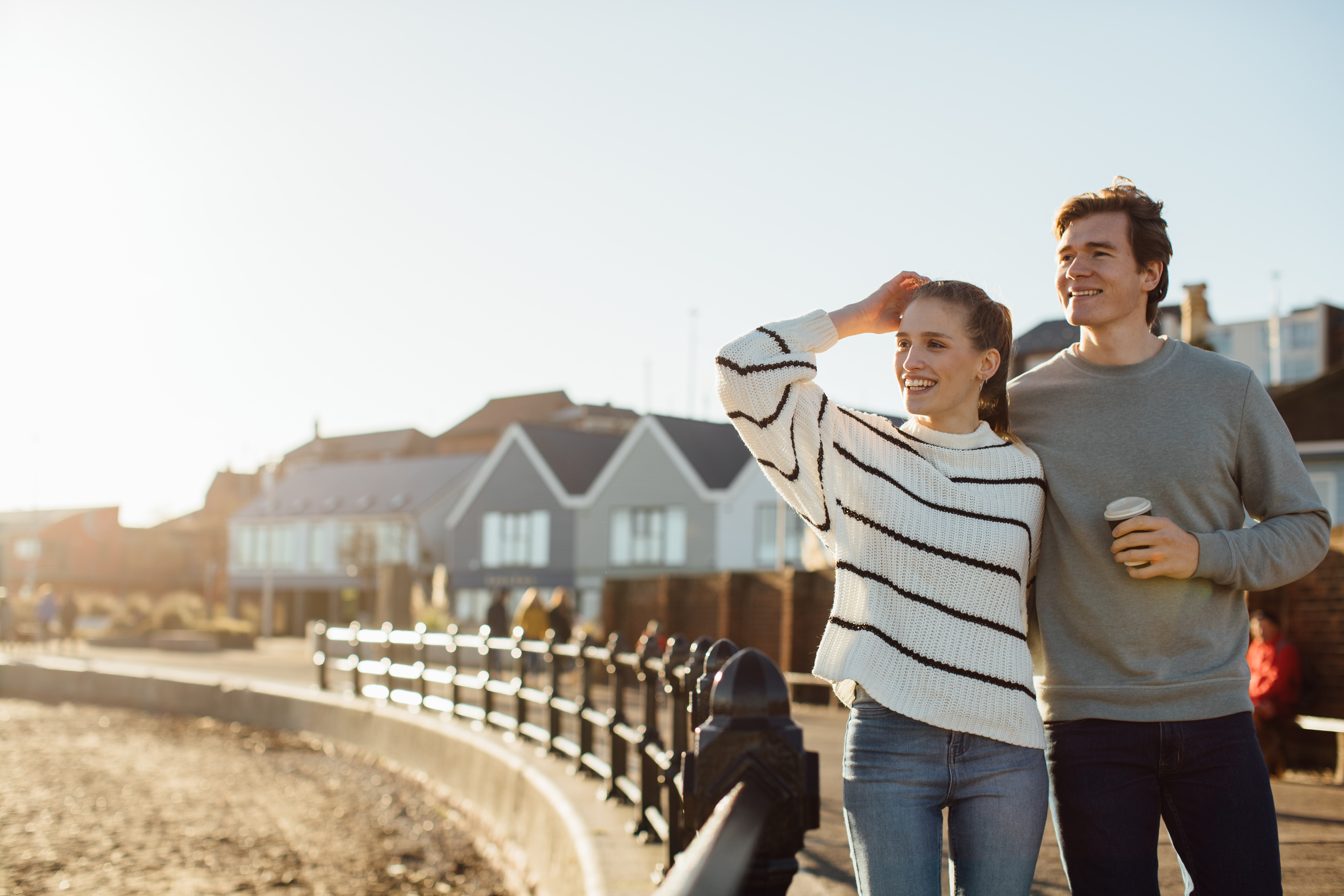 North Tyneside Beaches
A mile of soft, golden sand, Longsands is one of the most popular beaches in the region. Surrounded by sand dunes, rocks and cliffs, it is easy to understand why this stunning coastline is one of the most photographed and painted beaches in the country.
Needless to say, this award winning haven attracts droves all year round, thanks not only to the jaw dropping beauty, but also partly due to the range of exciting activities on offer.
Longsands has developed a national reputation as a surf destination, having hosted the national Championships. However, it's not exclusively reserved for the pro's, as the beach offers both surfing lessons and board hire for everyone. Popular for scuba diving, canoeing and snorkeling, it's the perfect choice for the water sport lover.
If you are looking for a more relaxed break, this stunning bay is perfect for complete escapism. Lay back and soak up the sun during the summer months, or blow away the cob webs with a picturesque walk in the winter. Whether you're looking to unwind, explore or for an adrenaline rush adventure, Longsands has something for everyone.